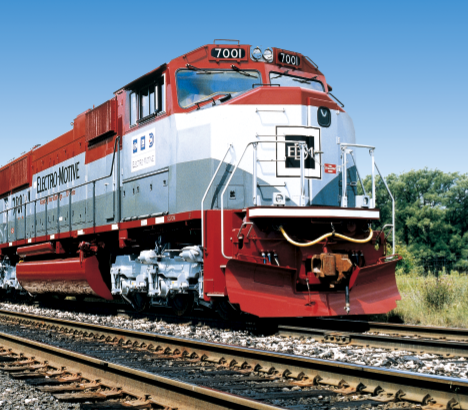 You need to meet both NFPA 130 AND AAR-S-501 Transit Authority standards
to comply and ensure safety.
Specifiers of wire and cable in Transit Car electrical systems know that Vehicle Procurement Contracts let for the past five years require that wire and cable used in Rolling Stock must meet the NFPA 130 standard. But, in addition to the NFPA 130 standard, wire and cable also must meet additional physical and electrical requirements set by the Transit Authority.
The NFPA 130 standard requires wire and cable to meet the Underwriters Labs (UL) 1685 flame test (UL 1685 flame method is per IEEE 1202/FT4) and is primarily focused on 2 aspects of safety: Flame Spread and Smoke Generation. The primary purpose of the standard is to set limits to the spread of flame and also to set limits on the amount of smoke generated by the wire and cable once it comes into contact with the a fire. By setting these limits, the ability of the occupants of the vehicle to escape a fire event increases significantly.
However, it is important to note that NFPA 130 is not a stand-alone document for wire and cable performance in a Transit Vehicle application. It is an add-on to the Transit Authority base specification. The cable must be compliant to NFPA 130 and must also meet the other physical and electrical requirements of the Transit Authority Specification. AAR-S-501 or RP-585 provide all the base requirements for wire and cable used by most Transit Authorities. Cables should meet these requirements in addition to those specified in NFPA 130.
Most current transit car procurement standards require compliance to NFPA 130 2014, however, the most current version available is NFPA 130 2017 (see web link below)
For your convenience, we are providing a summary of the AAR-S-501 or RP-585 key points by downloading a reference document
.